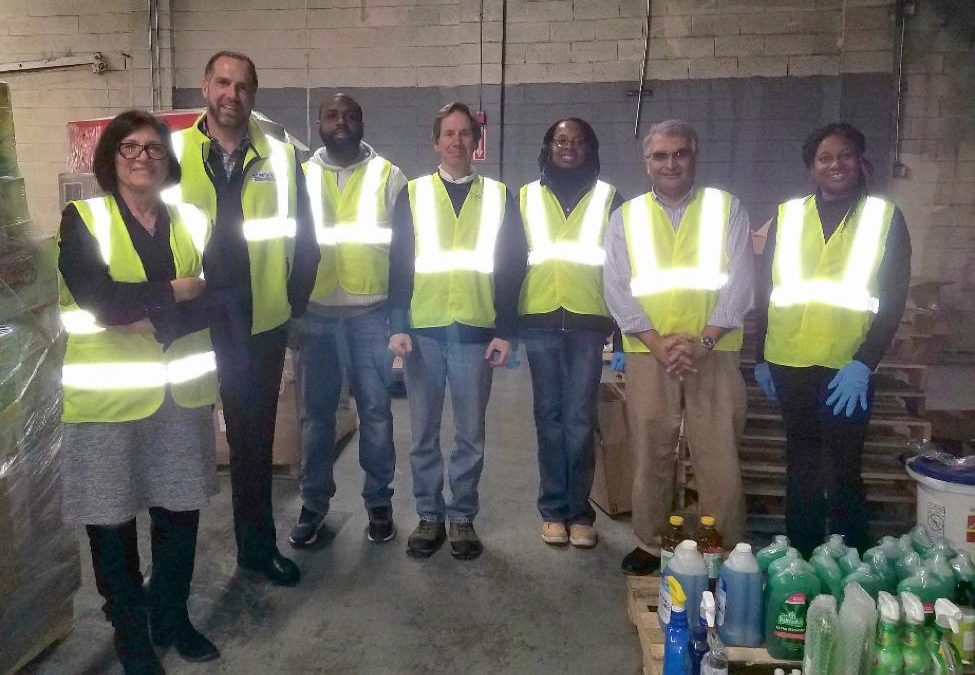 Press Release:
In early February, Triple C Housing (Triple C) was the recipient of a significant donation from the Amazon Fulfillment Center in Edison Township, New Jersey, to benefit families, individuals and veterans with the greatest need.
On short notice, Edison-based Romark Logistics graciously donated warehouse space in which Triple C could sort pallets for distribution to the residents. "This is an extremely generous gift of space to house such a substantial donation from Amazon," said Executive Director Leslie Stivale.  "Without Romark's support, we could not have made this happen."
"Romark Logistics is pleased to support Triple C Housing's receipt of donations from Amazon to positively impact local households for Edison's most vulnerable citizens served by the organization" said Michael Lebovitz, Business Development at Romark Logistics.
About Romark Logistics:  Founded in 1954, Romark Logistics and its affiliated companies have been a pioneer in the supply chain and logistics sectors. Servicing some of the leading food, beverage, pharmaceutical and retail customers in the world, Romark has established itself as a premier third party logistics company that is people driven and results focused.  Over the past 60 years, Romark Logistics has been committed to diversification of its operating business by acquiring some of the leading packaging, transportation, and warehousing companies in the United States and masterfully blending them into a strong and value added business unit that operates today as the Romark family of companies.
With over 6 million square feet of industrial and office real estate owned and managed throughout New Jersey, Pennsylvania, Georgia, Texas and California, Romark has created a flexible environment for our customers that allows them to grow, adapt and remain competitive in a constantly evolving and complex setting. Our tagline, Personalized Service…Always is what drives us to create better solutions for our customers; solutions that are flexible, results that are proven.
About Triple C Housing: Founded in 1979, Triple C Housing's mission is to create permanent supportive housing opportunities coupled with innovative support services empowering individuals and families to live with dignity and fulfill their utmost potential.