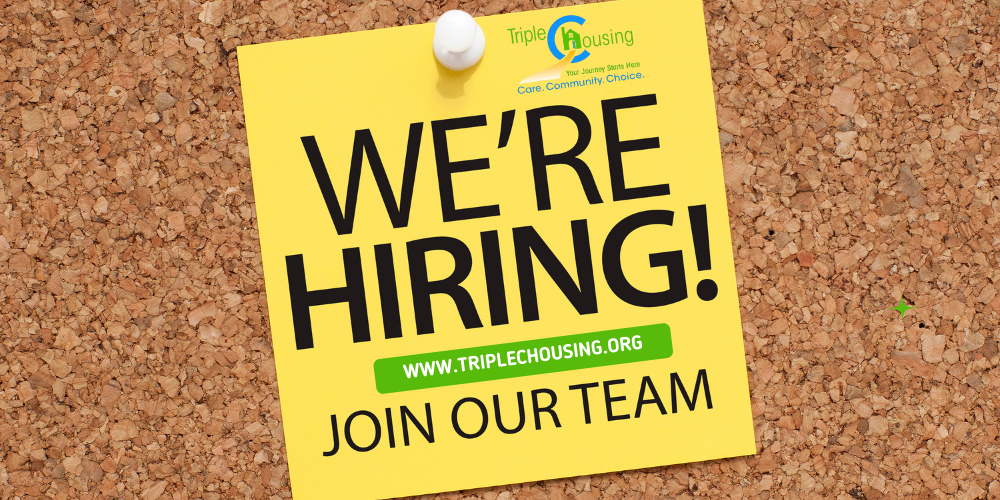 Post Date: January 27, 2022
We have several employment opportunities within our organization. Please note these positions will include evenings and/or weekend hours.
To view further information regarding the available positions, click on the job title below.
If you are interested in becoming a part of Triple C Housing's team, please complete the form below to apply.
ALL APPLICATIONS MUST COME THROUGH OUR ONLINE FORM. PLEASE DO NOT EMAIL OR FAX RESUME.
The following positions are available (click on job title to view description):
– Senior Residential Counselor